Greenwater Valley runs about 40 miles, from the top of Furnace Creek Wash to Tecopa. It is the starting point for many off-road trails.
During May '98, the valley was awash with color.
Even the caterpillars were huge. This one was about 3 inches long.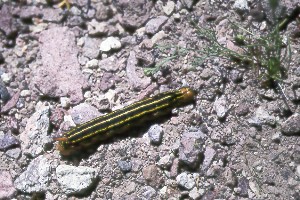 If you take the turnoff to Furnace you should end up at the place shown below. But then again, you may end up in Kunze. We never really did work out where we were, but we did get it's location on the GPS if we ever want to go back there.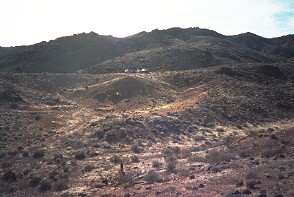 Below is a panorama of Greenwater Valley taken in April 2000.

---