There are two ways to Titus Canyon. The first (best) way is to take the signed turnoff from Hwy 374. It's a 28 mile one way drive, scenic, not too challenging (unless it's been raining or you don't like heights and drop-offs. The other way is to drive up to the bottom end of the canyon from Hwy 190, and walk into the canyon narrows from the small parking lot.
After 16 miles you'll come to Leadfield.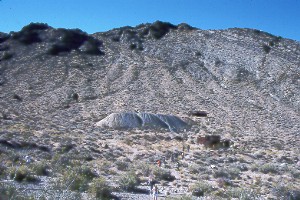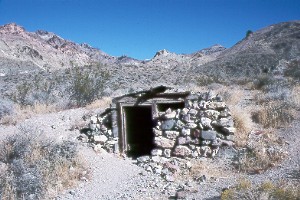 After 18 miles you come to Klare Spring and the Petroglyphs.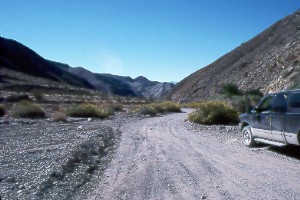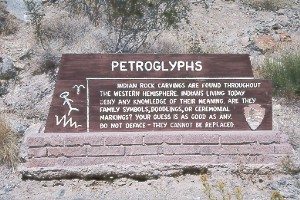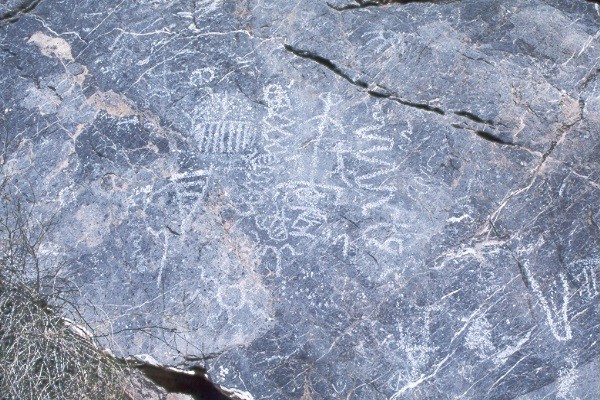 After 22 miles the canyon narrows to a classic slot canyon.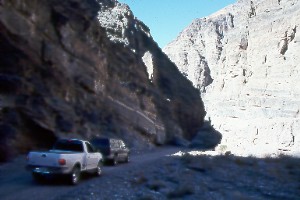 Then finally the canyon mouth.
---