The Aguereberry Point Road leads past Aguereberry Camp. Pete Aguereberry lived here until 1938. He worked the nearby Eureka mine (The mine has been stabilized and you can explore it with a flashlight).
A short distance to Pete's mine is an old auto:
The Cashier Mill and Eureka Mine are just around the hill from the camp.
The road continues up to Aguereberry Point. The photo below shows the Furnace Creek Wash (right of center).
Looking down toward Trail Canyon.
Below: Looking East toward Furnace Creek wash.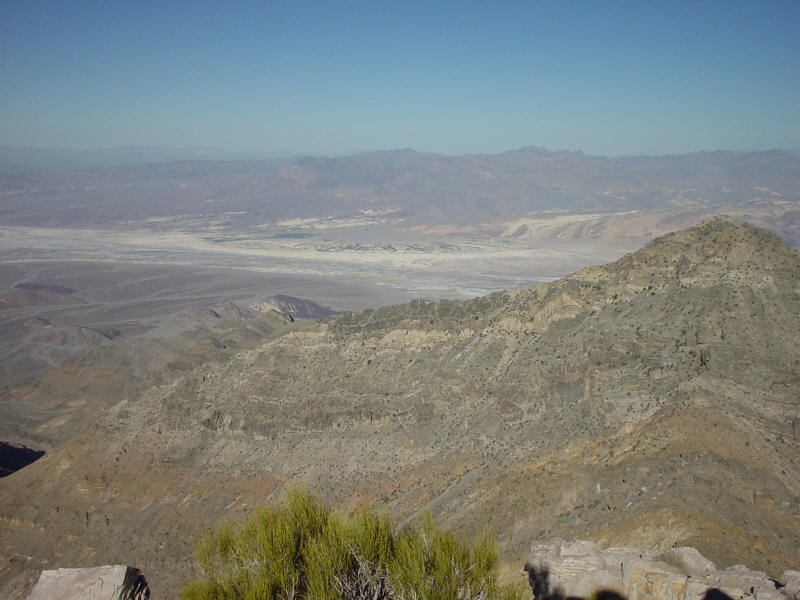 ---