Thanksgiving 2003 found us at Panamint Springs. We decided to see Lake Hill and the Big Four Mine. The views back into the Panamint Dunes and Lake Hill are spectacular. The road becomes rough and ill defined once you pass between the two cinder cones.
We followed the trail up the wash (and then into the wash); but before we could rejoin the old mining road, mother nature had washed away any chance we had of progressing. So we turned around and headed back down. The mine entrances are the two little dots in the last picture where the dark band crosses the mountain face. Stopping for lunch, we watched the guys from China Lake out on a great display.
Below is the GPS fix on our furthest progress up the wash.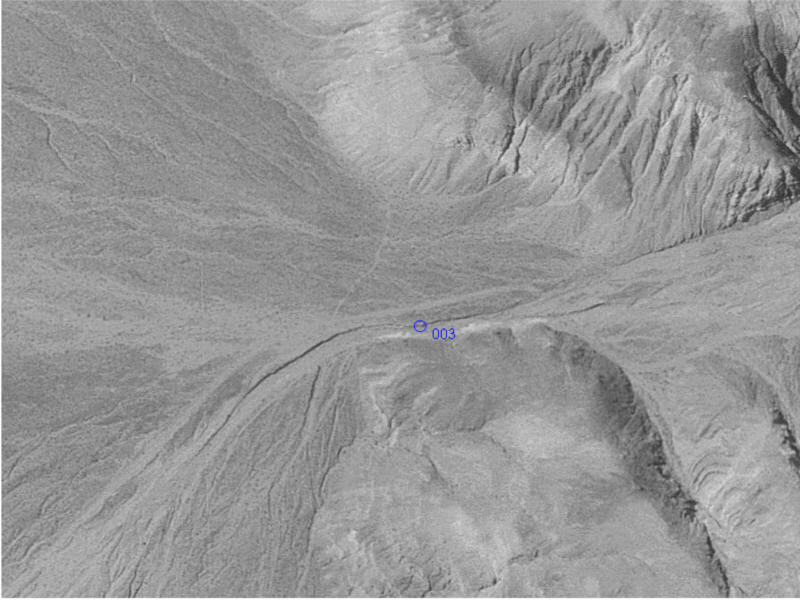 ---